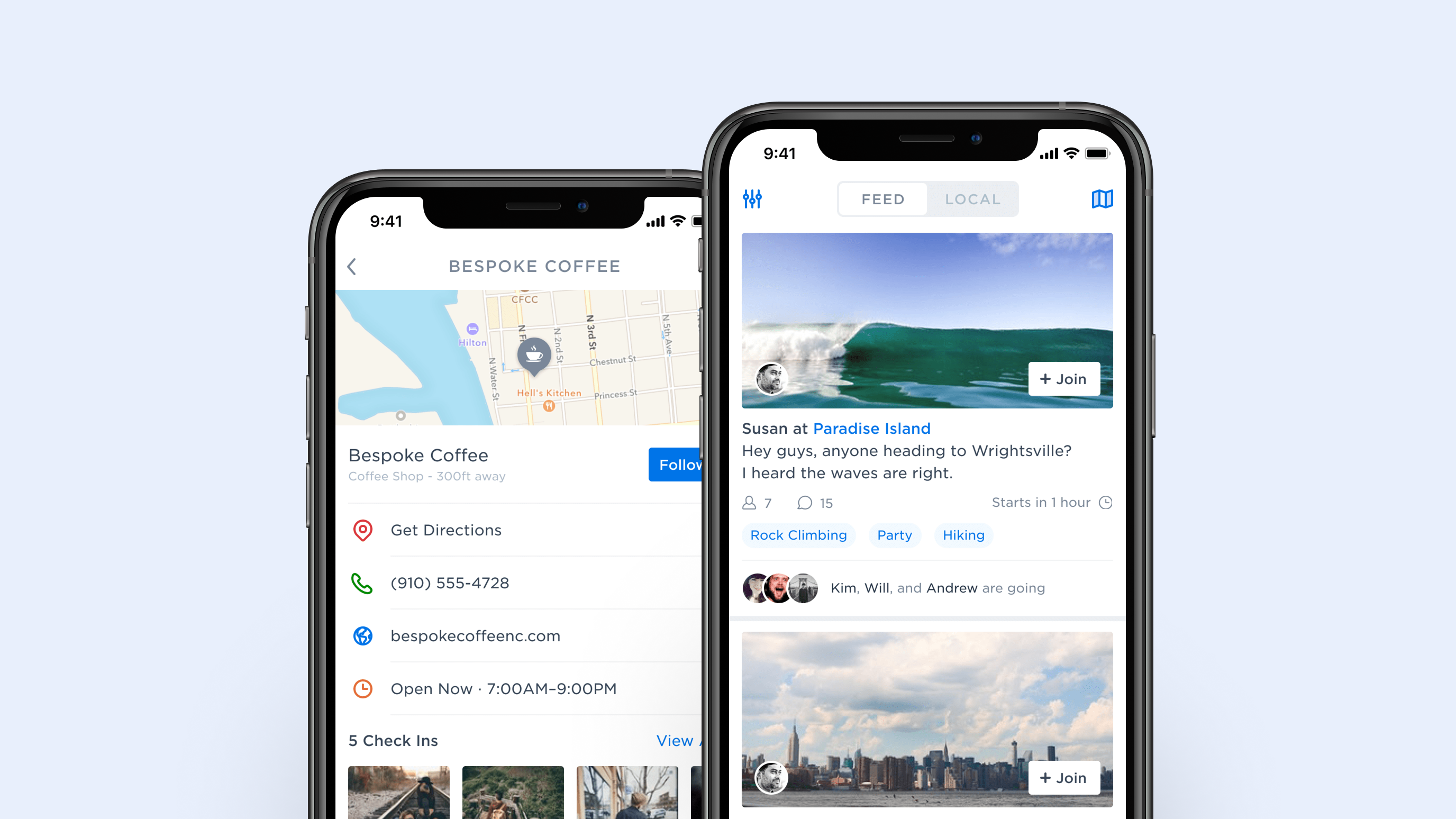 JOMO
JOMO connects you and the things you love to do, with the people that love to do them.
---
Scope
Strategy, UX Design, Visual Design
---
Background
JOMO was formed after the strategic pivot of Likeli, after research provided insights to a unique gap in the social networking market. I continued to lead design for the company and collaborated closely with the Founder/CEO, marketing directors, the tech lead/PM, and his engineering team.
Working in a startup environment was a challenging but rewarding experience. I had the opportunity to do more than just lead the design efforts of the company. While at JOMO, I also had the opportunity to design investor booklets, code our marketing website, and work on some logo/branding.
---
Problem
Building off the research we conducted from the first version of Likeli, we found people wanted to meet others with similar interests at relevant events and local activities. Facebook was too formal, Meetup was too awkward, and dating apps did not lend themselves well to meeting new people in a non-romantic setting.
---
Requirements Workshop
We started the new JOMO application by workshopping through product requirements. I collaborated with the Founder and VP of Product to establish requirements, introduce a preliminary Information Architecture, and set a direction for app's featureset development.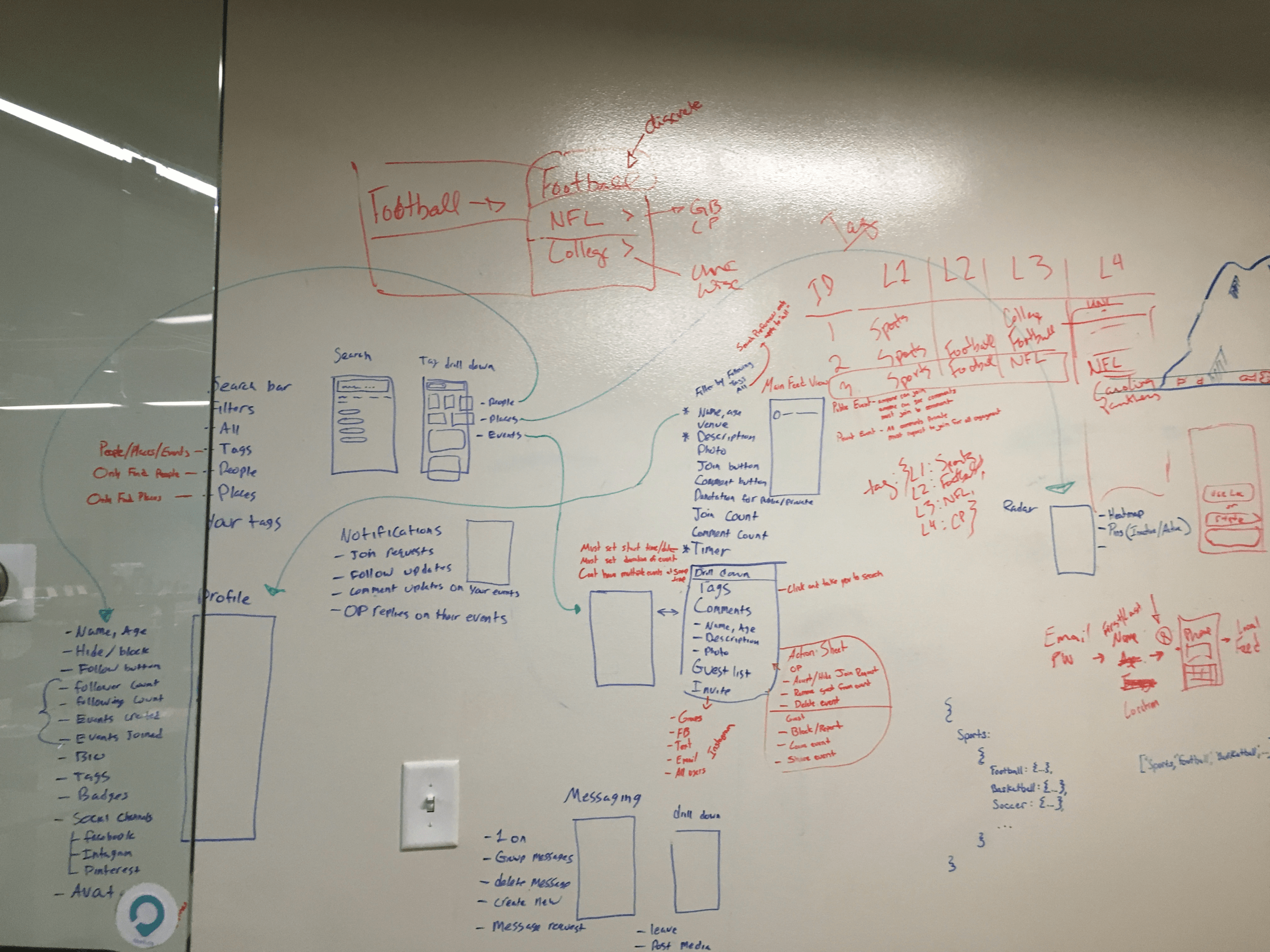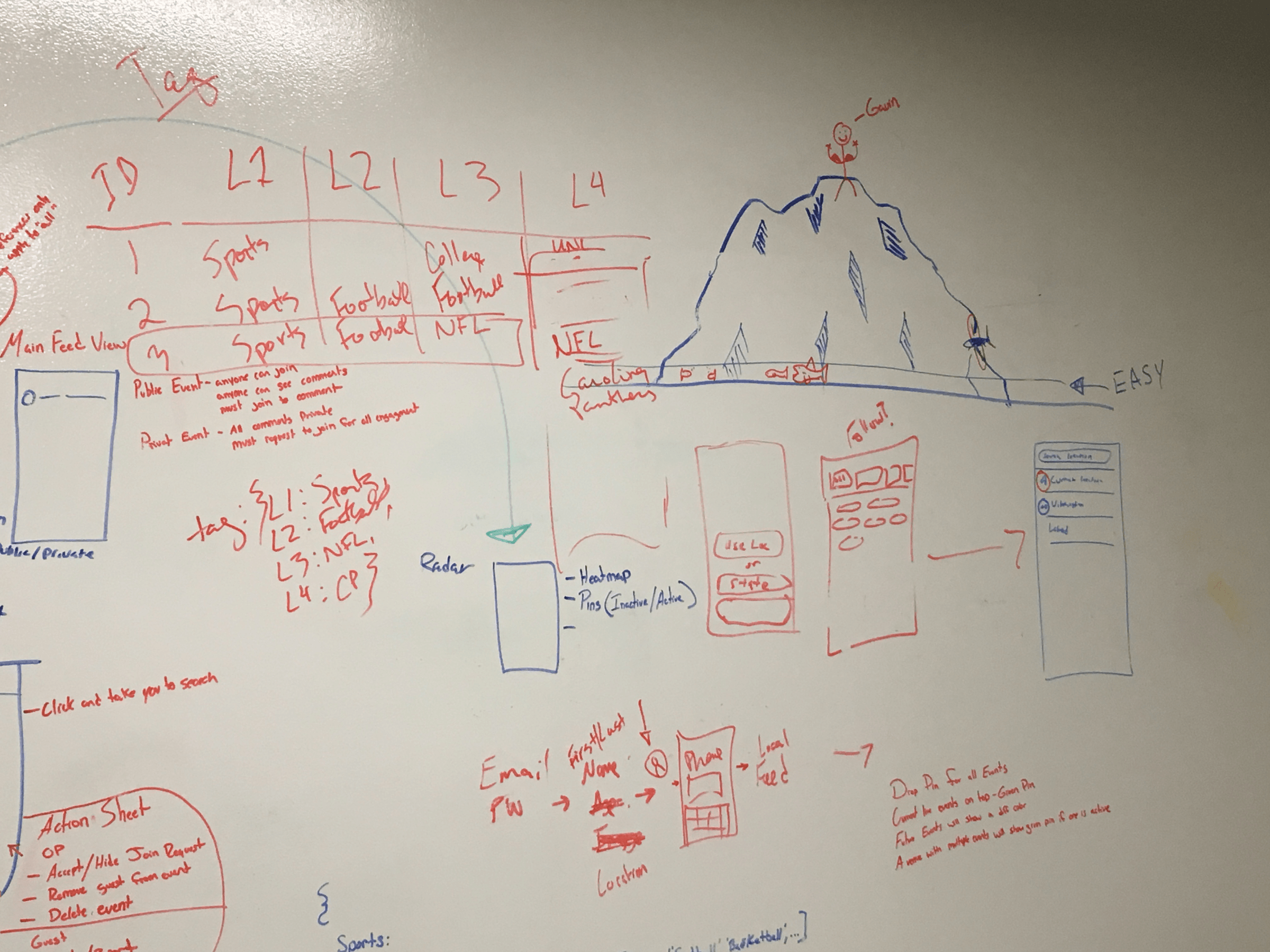 ---
Concepts
Next, I started sketching concepts to present to stakeholders, ensuring it met business goals and was technically feasible. The JOMO team had a weekly design and engineering review where we shared updates on progress.
---
The Feed
The feed is curated based on your location and interests. It includes a tab for content based on your personal filters and interests. The Local tab includes a feed of all local content around your current location. The main feed can be viewed in a list view or as a map view.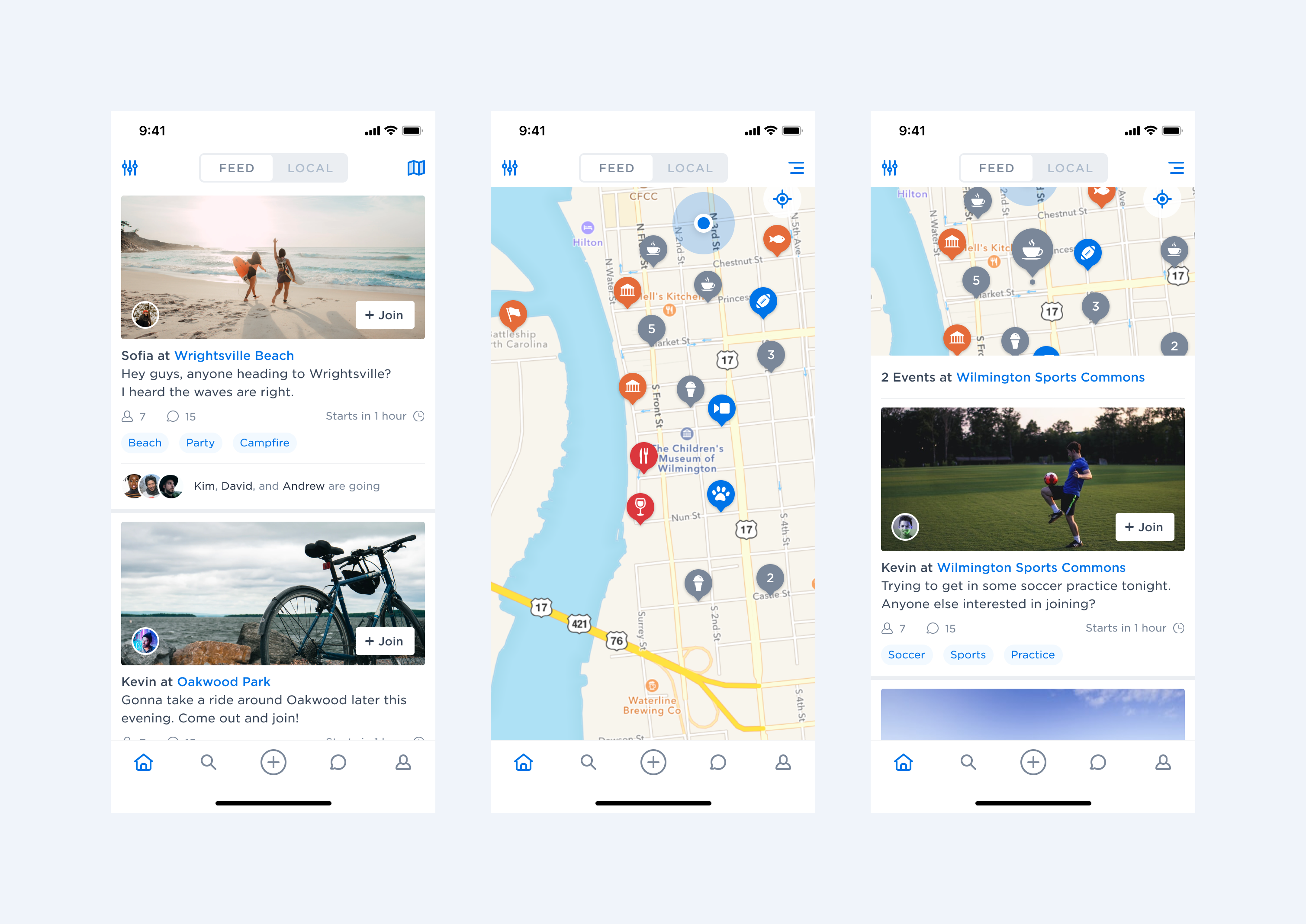 ---
Creating Events
Events can be easily created with times and locations TBD, requiring very little detail up front.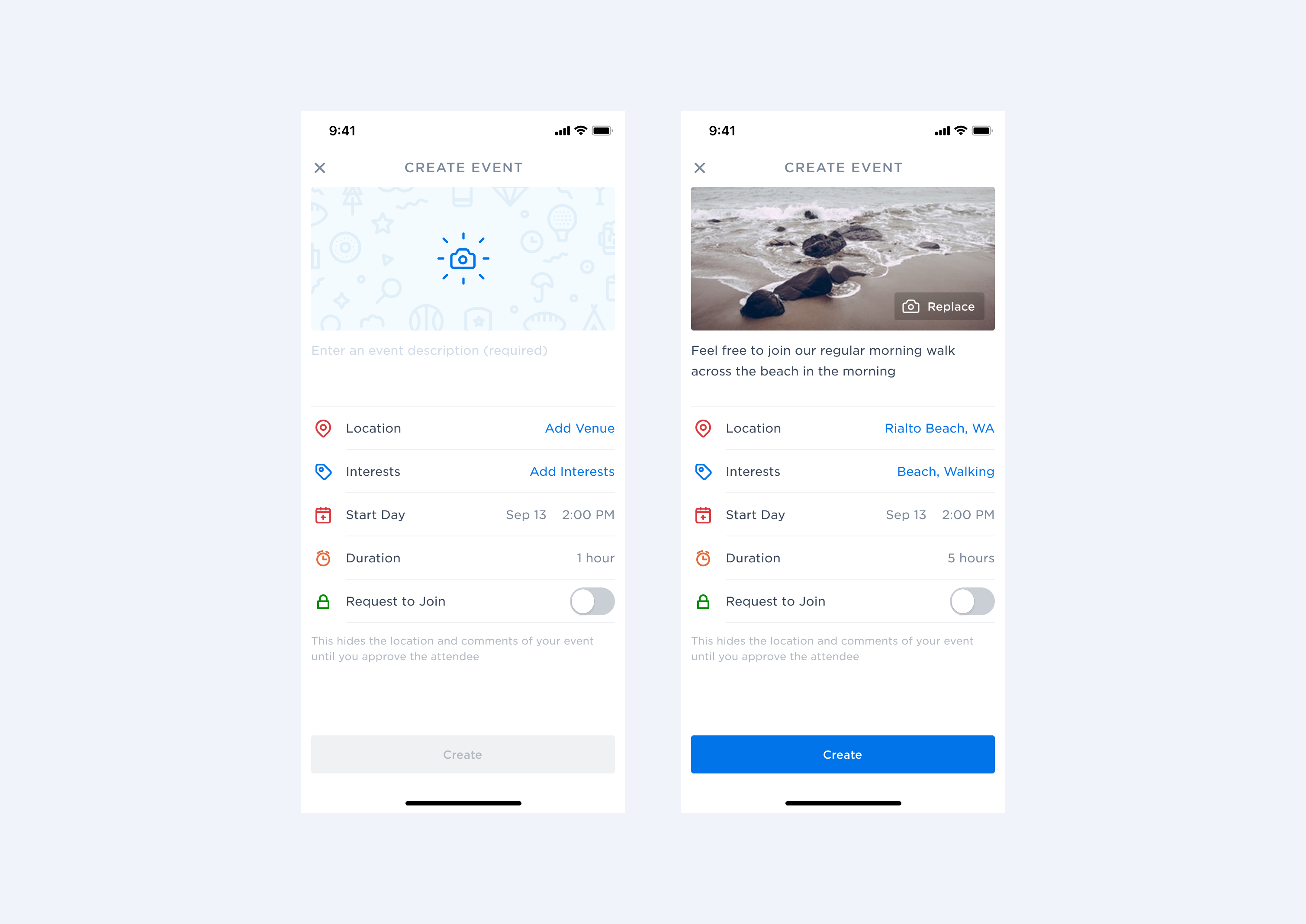 ---
Event Details
Each event comes with a chat so participants can work through details, plan ahead, and share photos afterwards.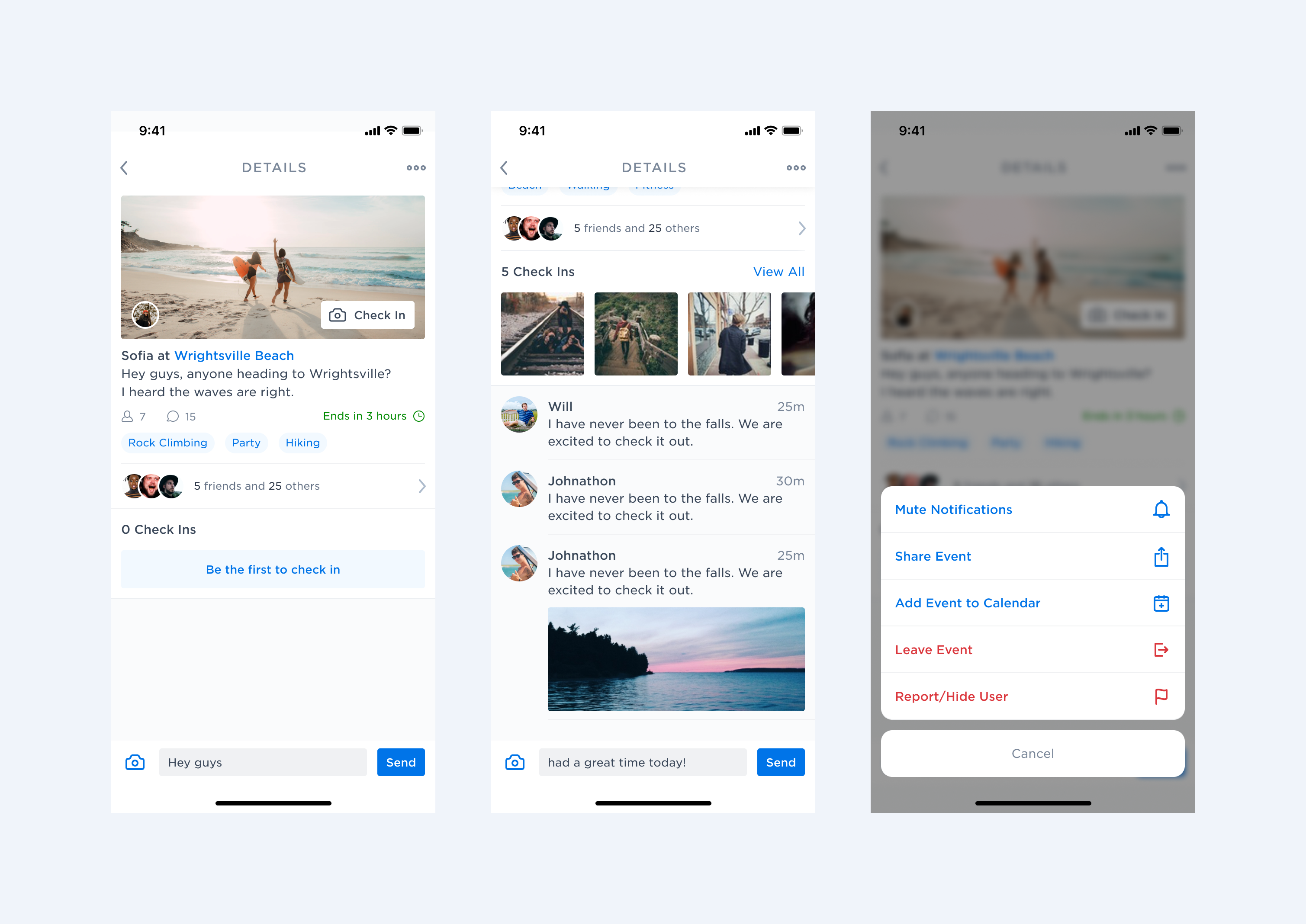 ---
Messaging
Seperate from events, users can message each other individually or in group chats to allow seamless communication within the app. The design is simple and straightforward, staying close to native conventions for chat to be easy to use and natural.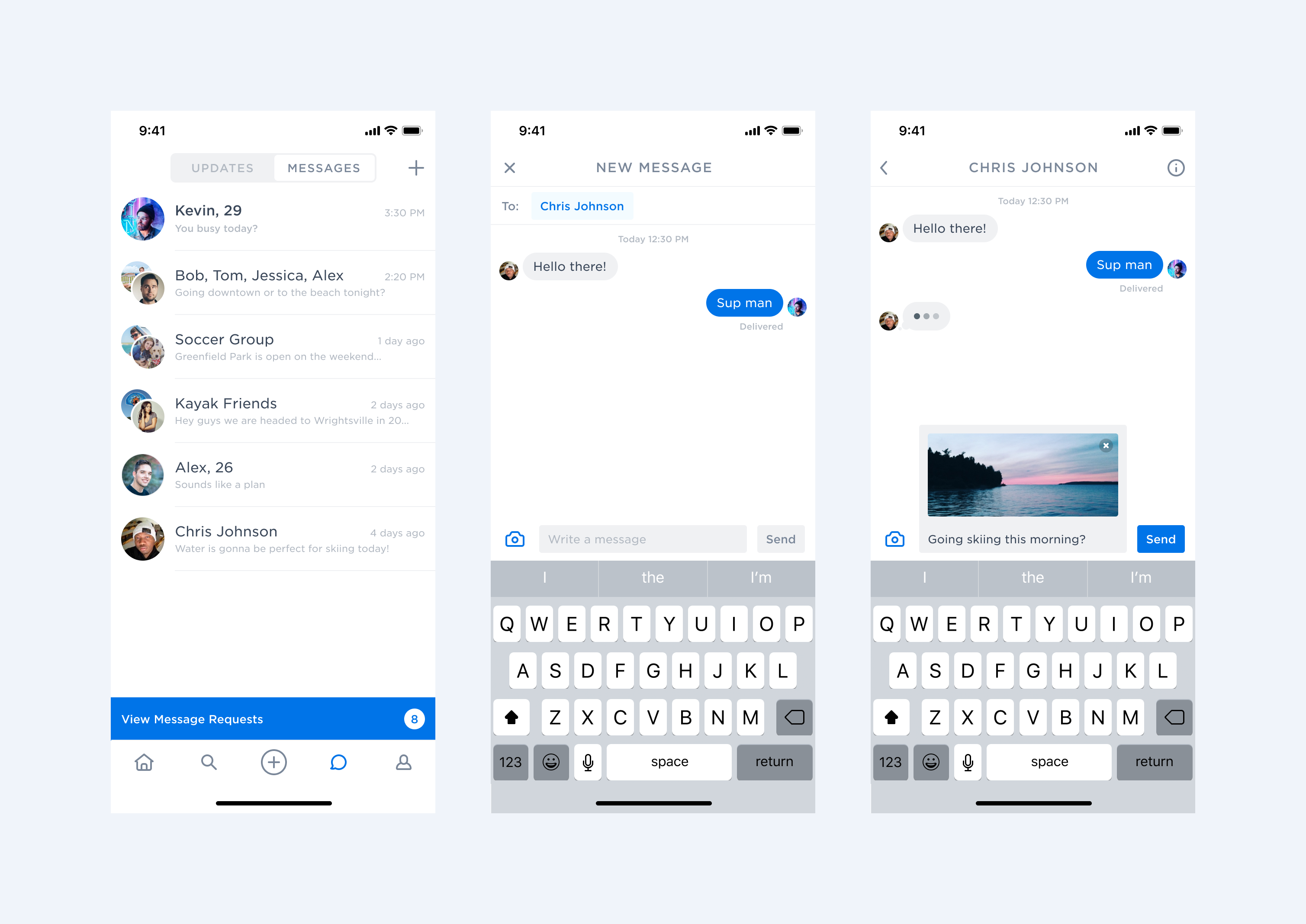 ---
Notifications
The notifications screen is the main place users interact with notifications coming from other people interacting with their events. Here, a user can view who has joined their event, requested to join, or is chatting within an event.
---
Discovery
The Discovery tab is the main point of search and discovery within the app, where users can find events, people, places, and interests.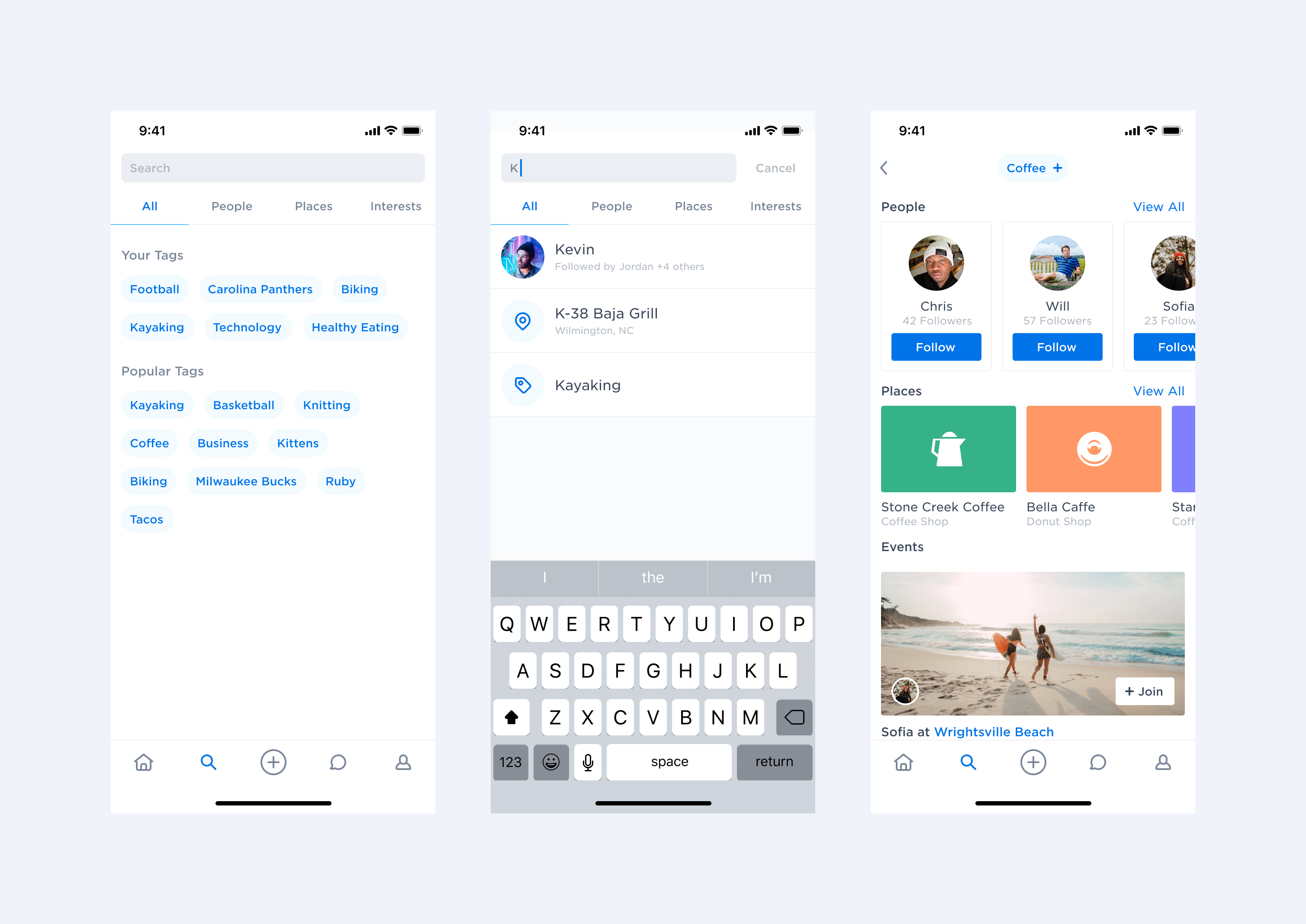 ---
Building Community
To provide users with a more authentic experience, we strategically introduced new features that allow users to check in to events and build credibility to their profile.
---
Check Ins
Users can check in to events from an event page by adding a photo to the event. Check-ins also appeared on Venue pages, which was identified as a future monetization point.
---
Badges
To provide users with a friendlier and more personalized experience, we introduced a badging system to the app. Badges also served as a way to verify the authenticity of users that joined other events.
I lead the creative direction for the badges—exploring several shape and color style combinations. Once the direction had been finalized, I worked with a freelance graphic designer that designed the majority of the badges. We started by exploring a few concepts for each type of badge before getting too detailed. Once the composition was reviewed and approved, the graphic designer created the badges in sets. Overall, around 100 badges were finalized. Exploring the shape and feel of the badges.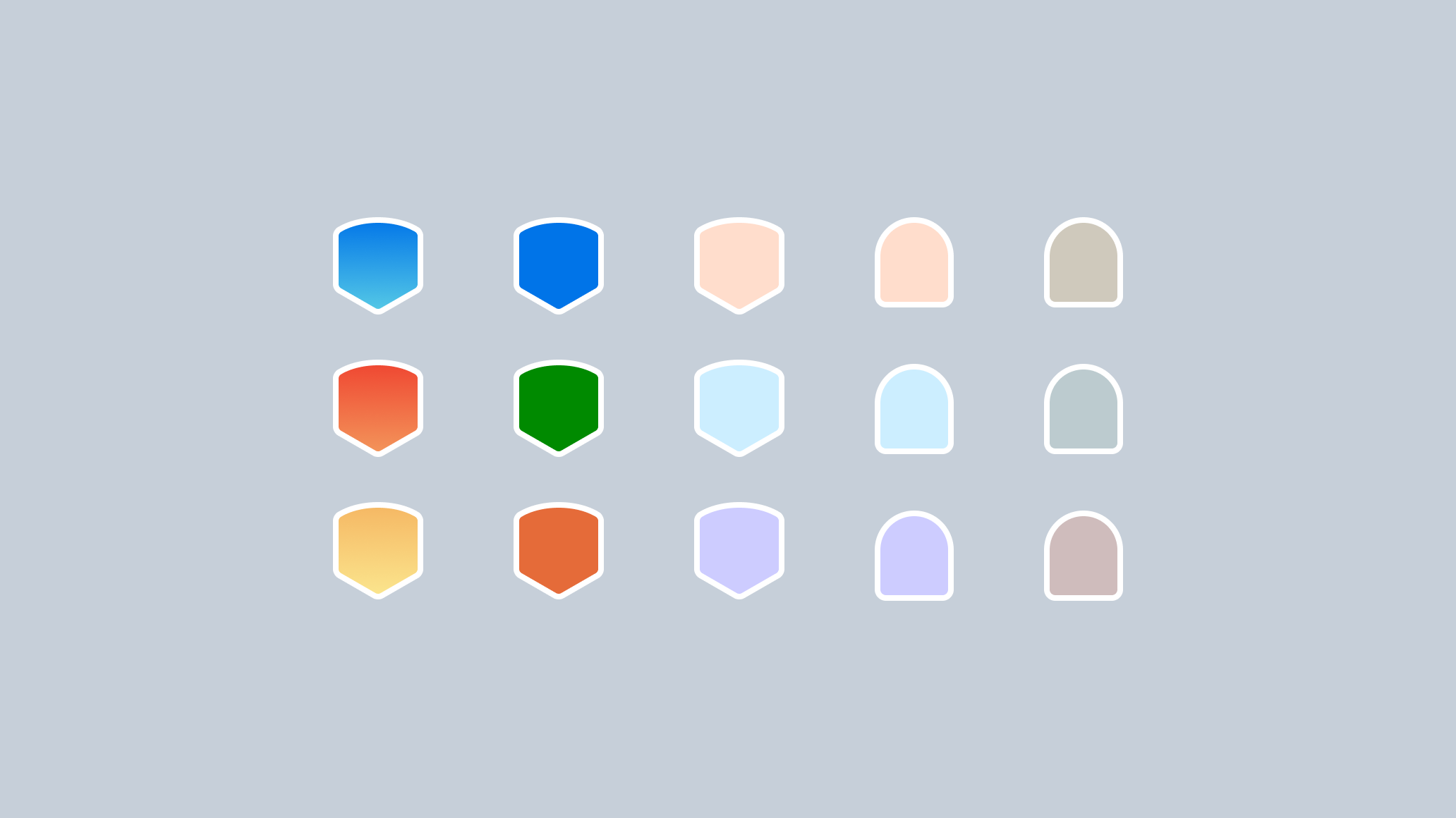 Refining the creative direction for badges.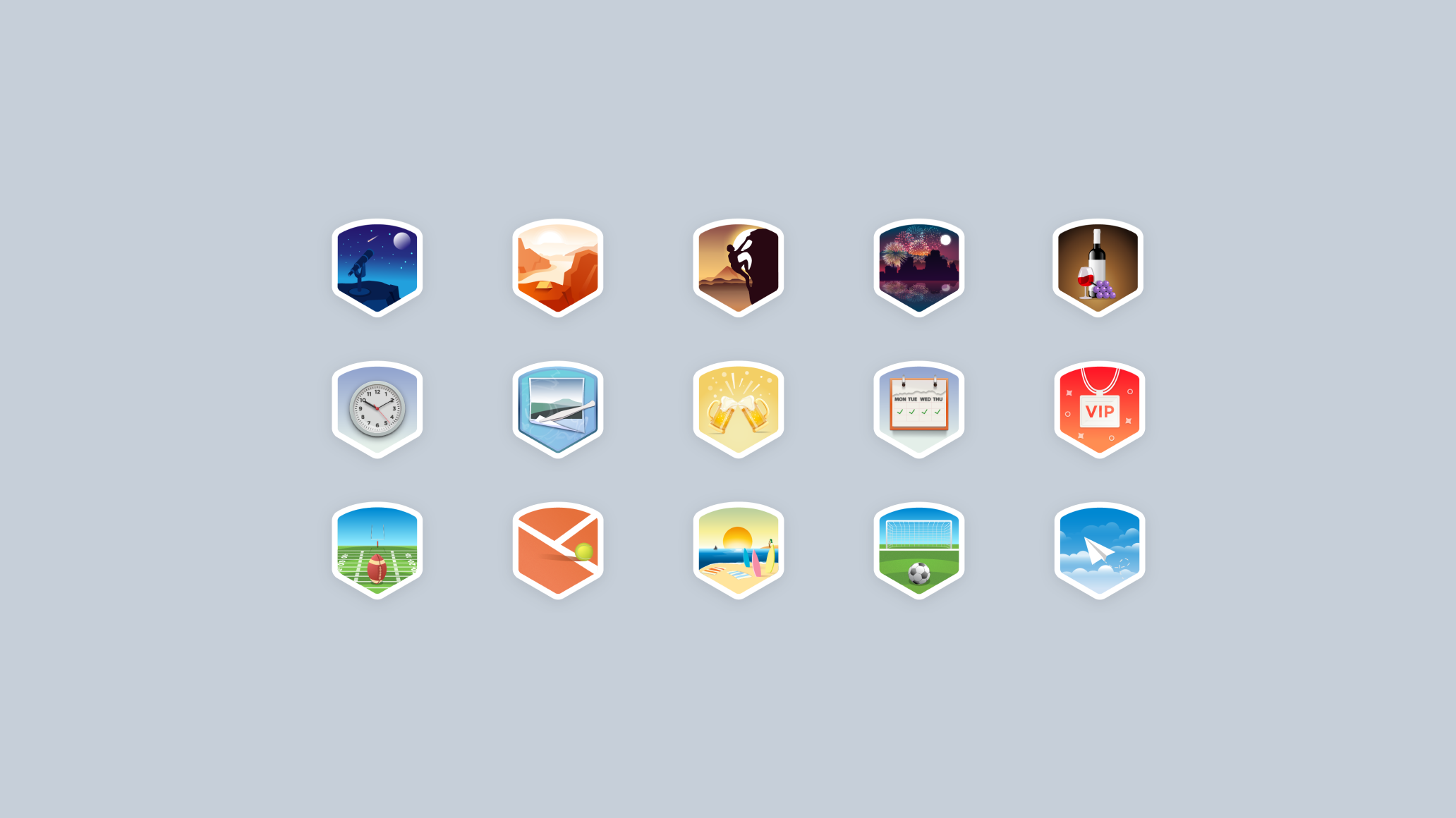 Finalized set of badges.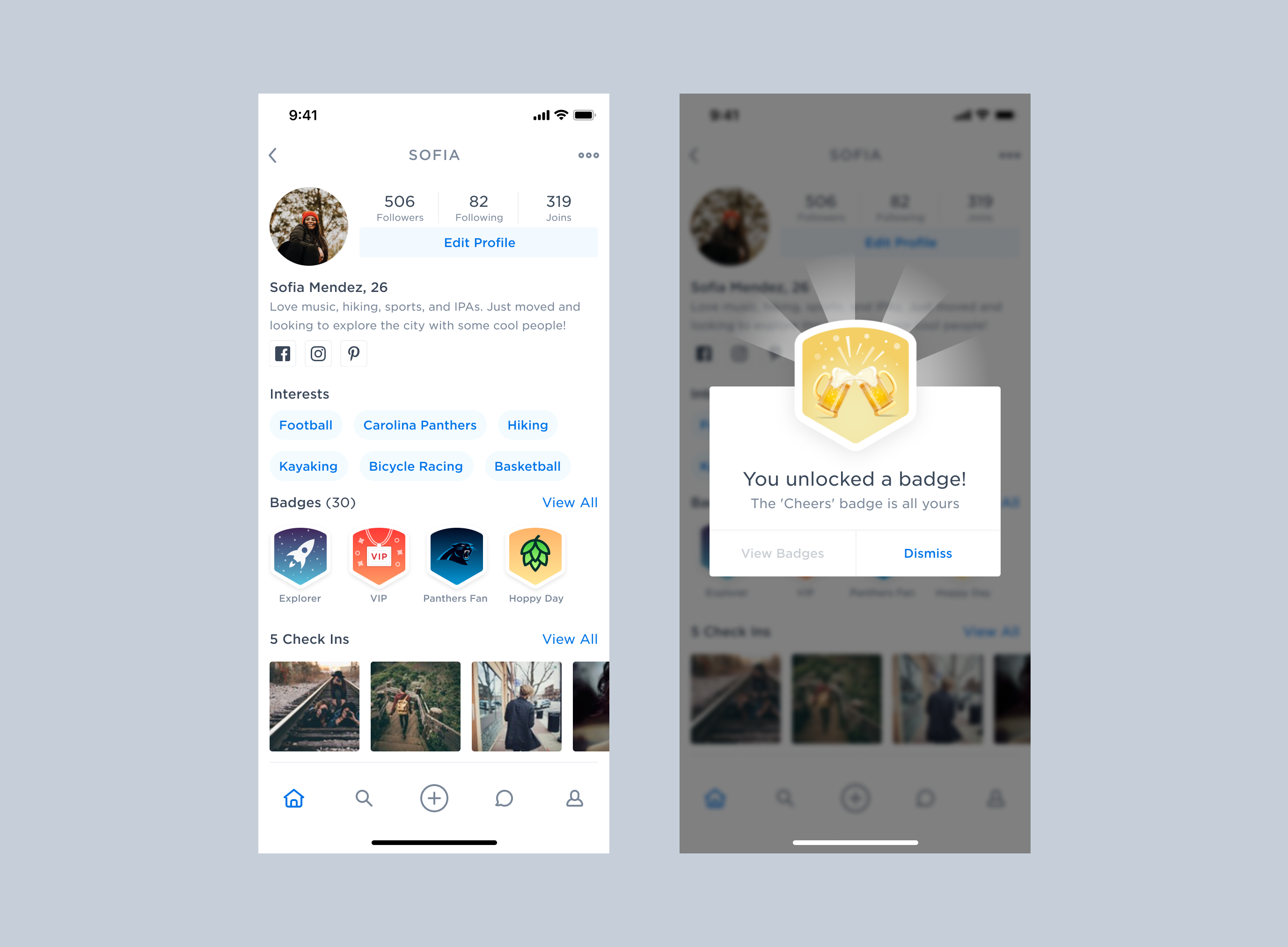 Interface for displaying badges on a profile and unlocking a badge.
---
Branding
During the branding phase of JOMO, I advocated for working with an external branding agency to put together a comprehensive brand identity. However, due to a lack of budget, the Founder decided it was best to take the branding work in house. I led the direction for the branding and worked with the Founder and marketing directors to establish the logo identity. The colors of the brand aligned directly with the color usage within the product.
---
Ideation
I started the logo design process by exploring a wide variety of shape, type, and stroke combinations. The two primary directions included a stylized and distinct "J" lettermark or a unique symbol that represented the company's brand: getting out.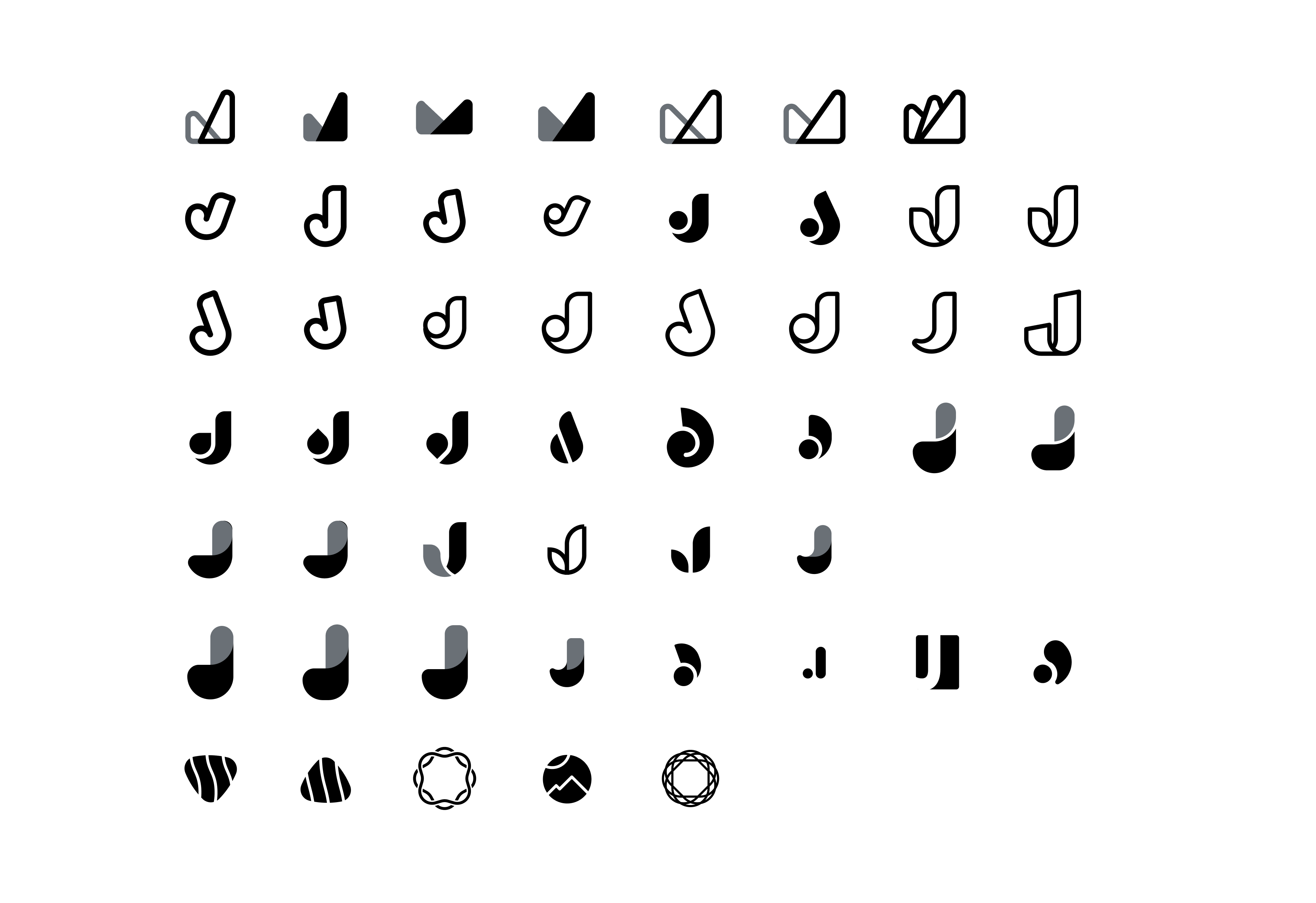 ---
Wordmark Exploration
I explored a wide variety of wordmarks and pairings with the variety of symbols from the initial ideation. I also explored having a singular wordmark logo that didn't rely on a separate symbol and wordmark.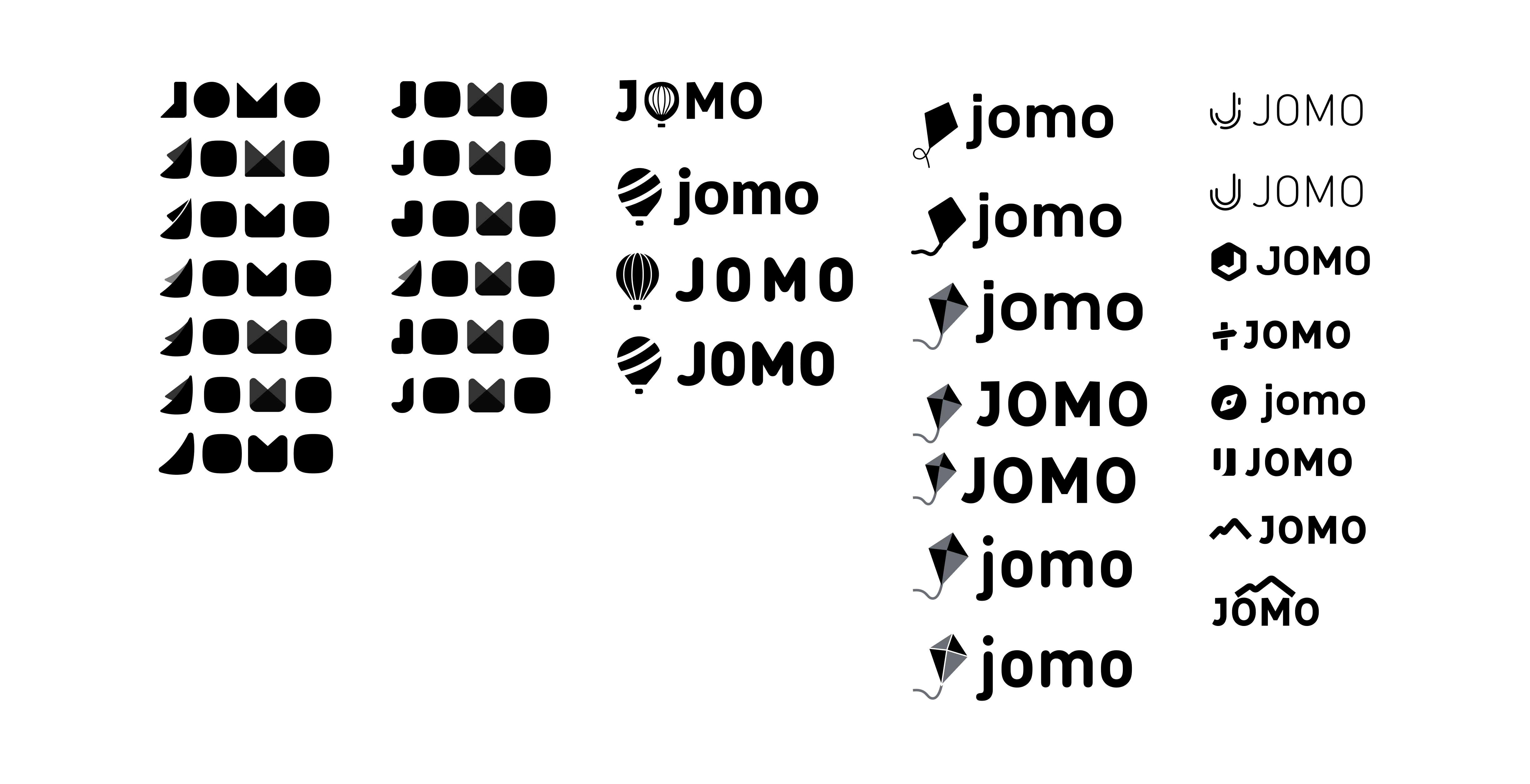 ---
Refinement
Moving forward with a few concepts, I began to make refinements to each logo mark, along with the typography pairing to ensure optimal balance and harmony.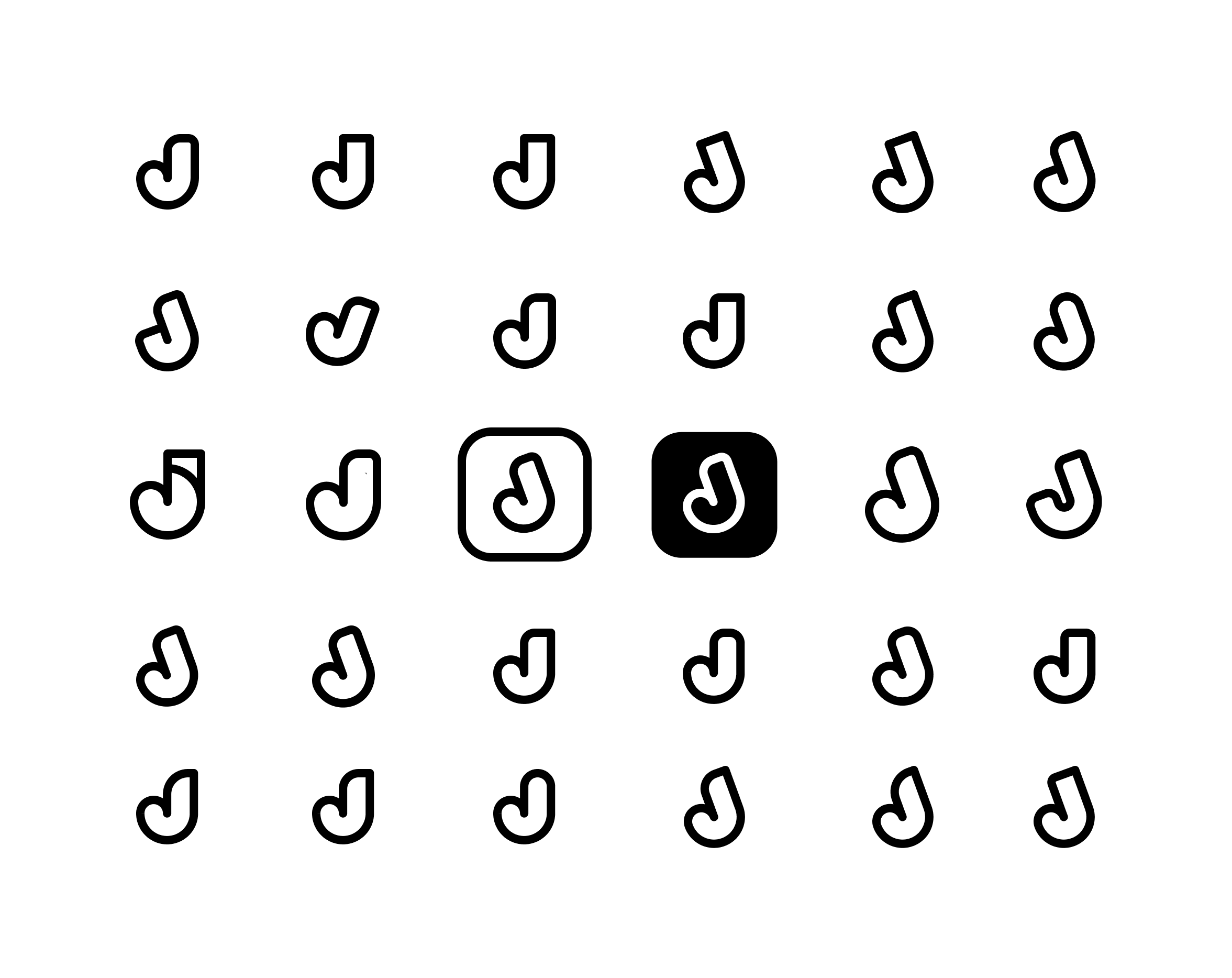 ---
Finalized Identity
The J symbol, along with a custom version of the typeface, were selected as the final direction after getting feedback from brand surveys and final approval from the CEO/Founder and Head of Marketing.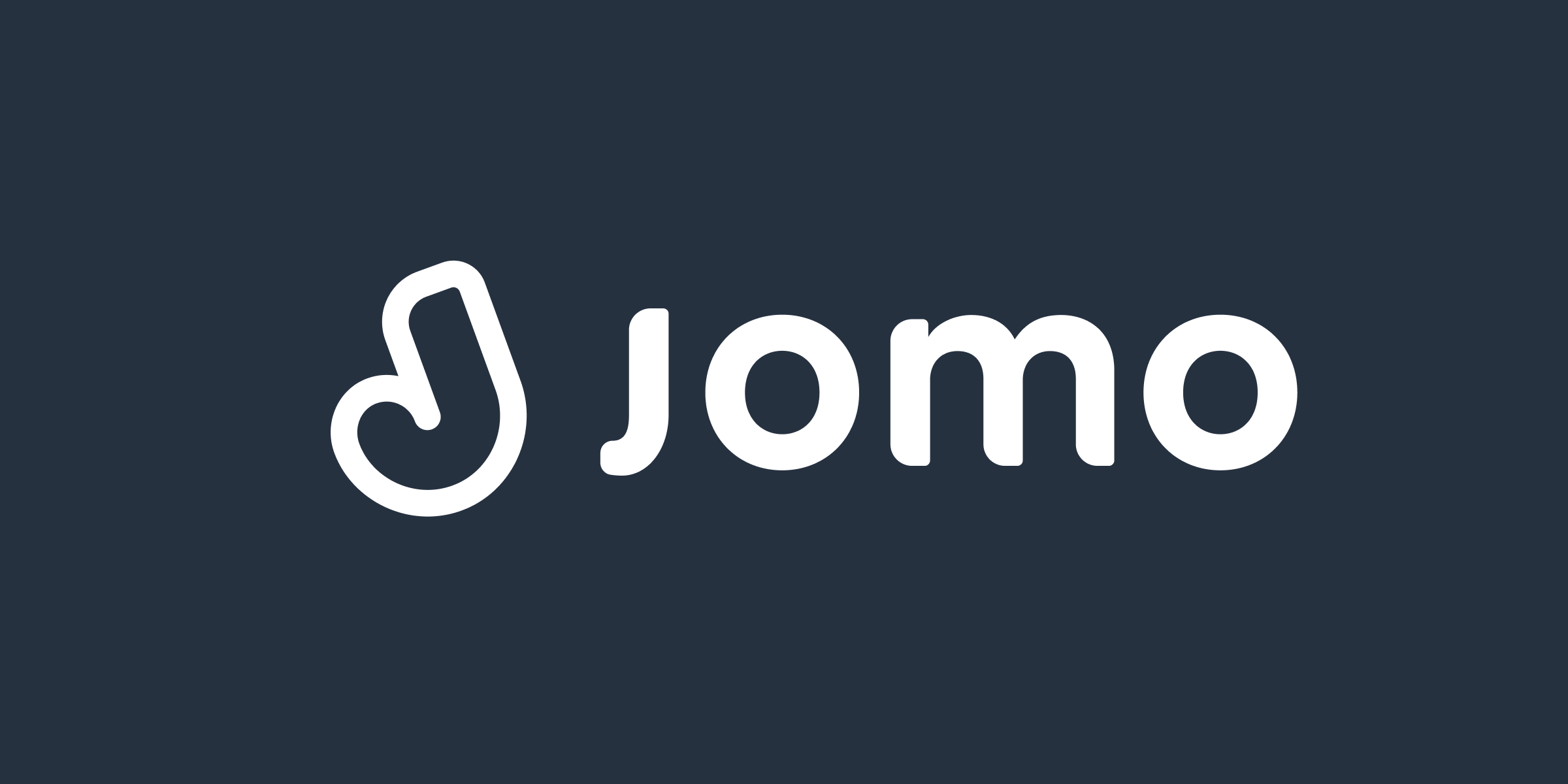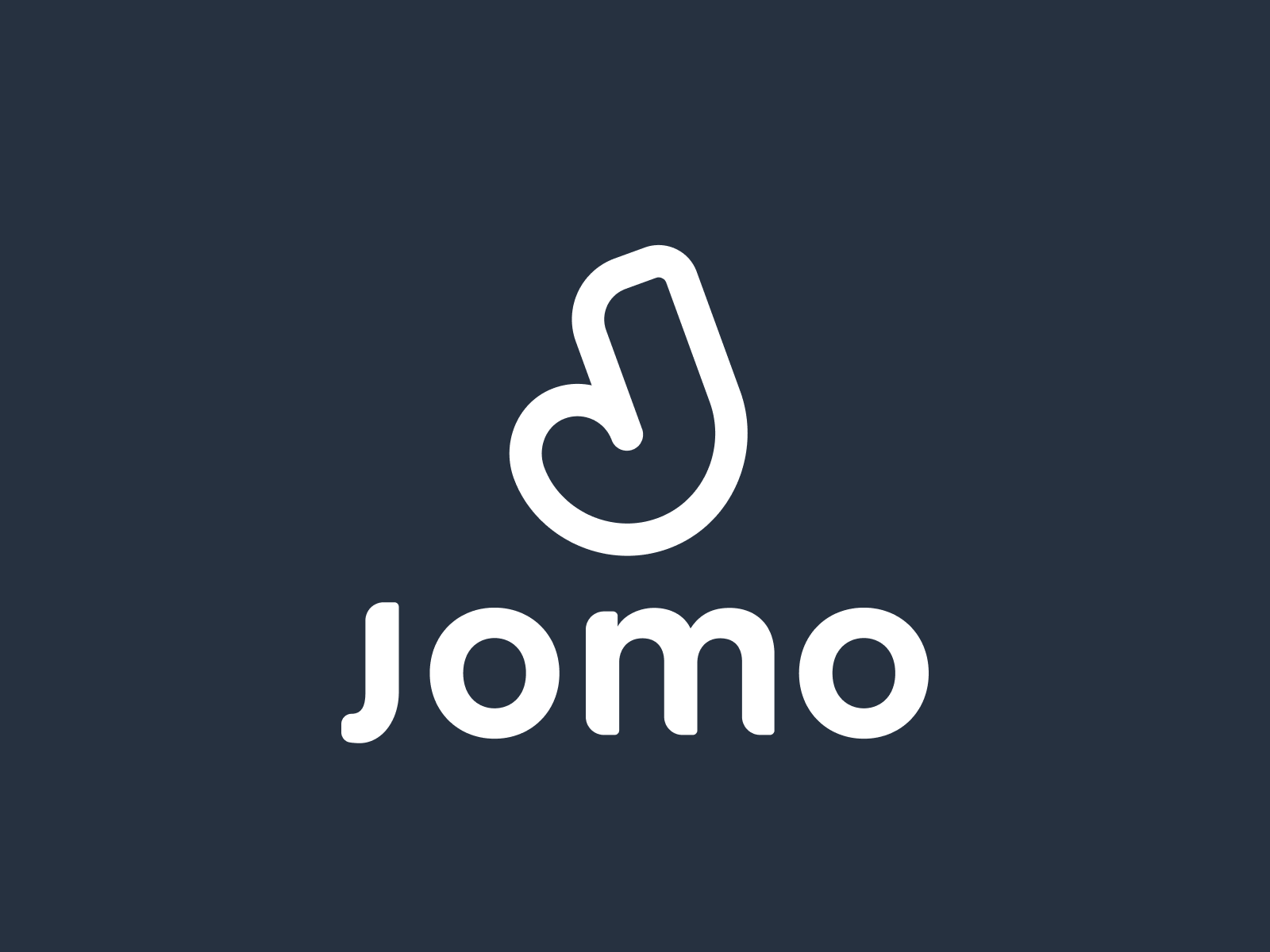 ---