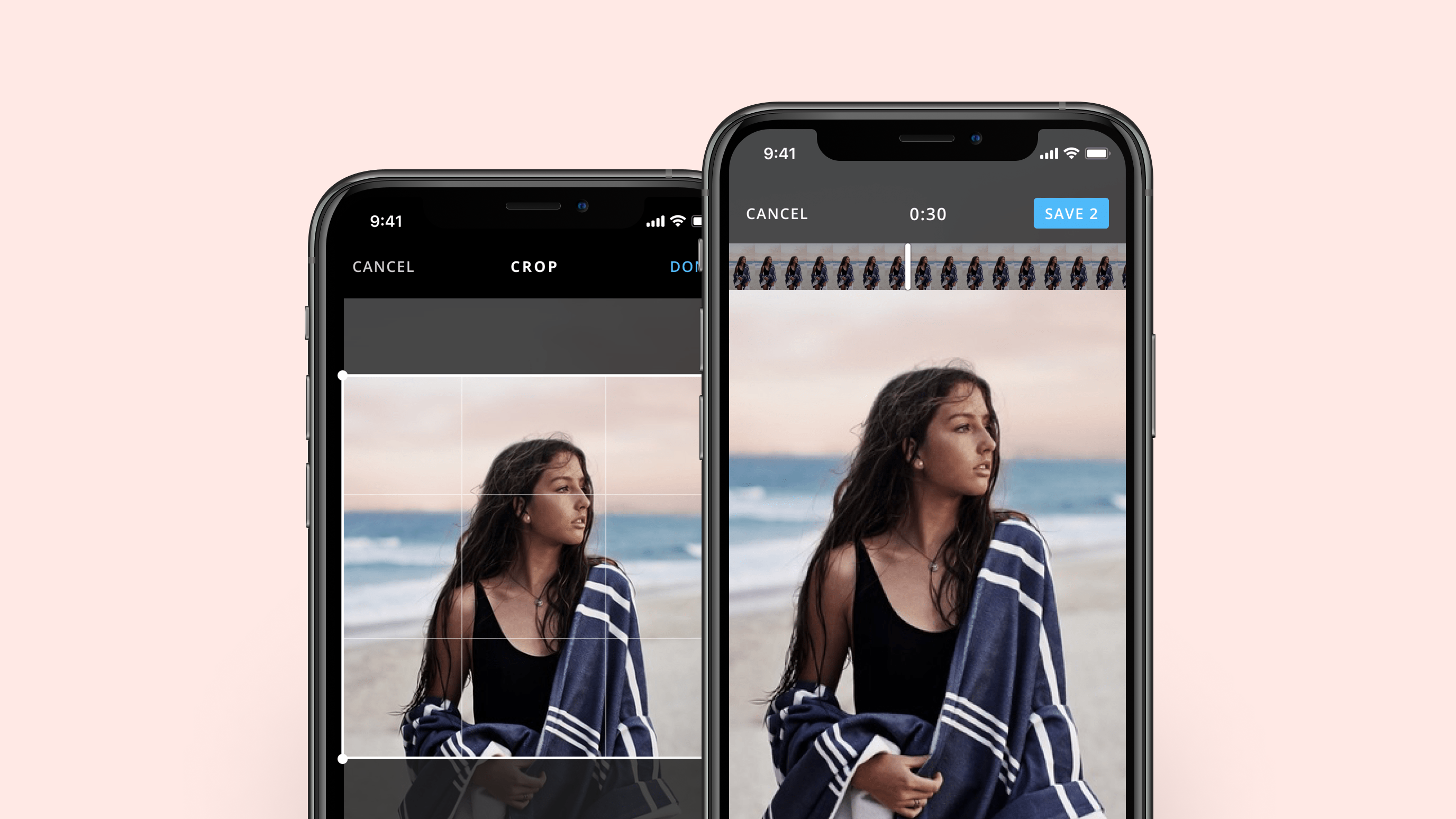 Taplet
Taplet is the best way to get awesome, high definition photos from your videos. Never miss the perfect shot.
---
Scope
Freelance, Product Design
---
Background
Taplet was an innovative technology that gave people the ability to pull high-quality photos from a video after it had been recorded. With an exceptional technology that produced great results, our main challenge became familiarizing users with how to take advantage of the tool that Taplet provided.
---
Design Process
I first started this project by thinking about possible approaches for this new concept of "pulling" photos out from a video. With users already being familiar with how to take and record photos and videos, I started by exploring similar UX patterns.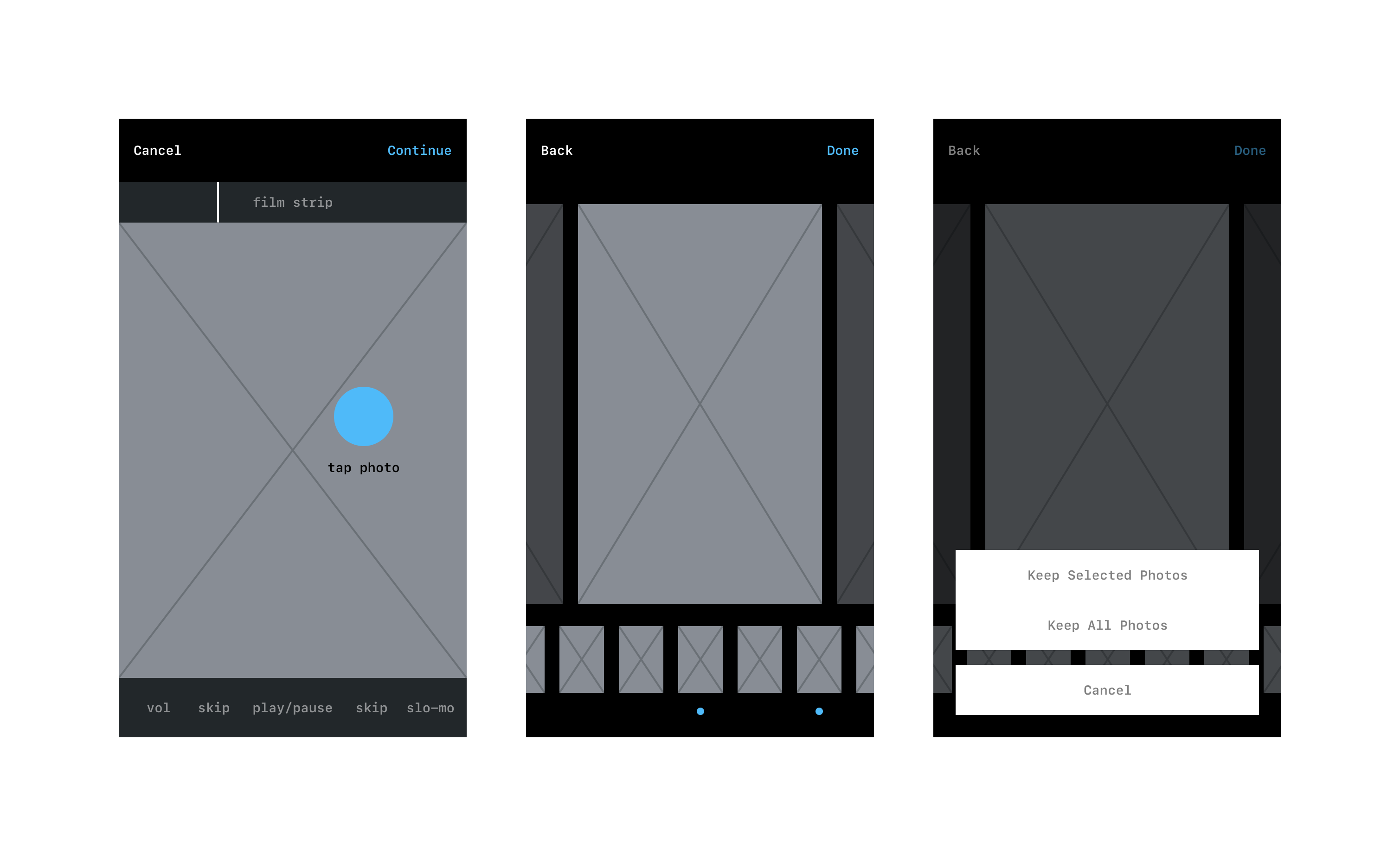 The first approach relied on dedicated screens for keeping photos that had been pulled.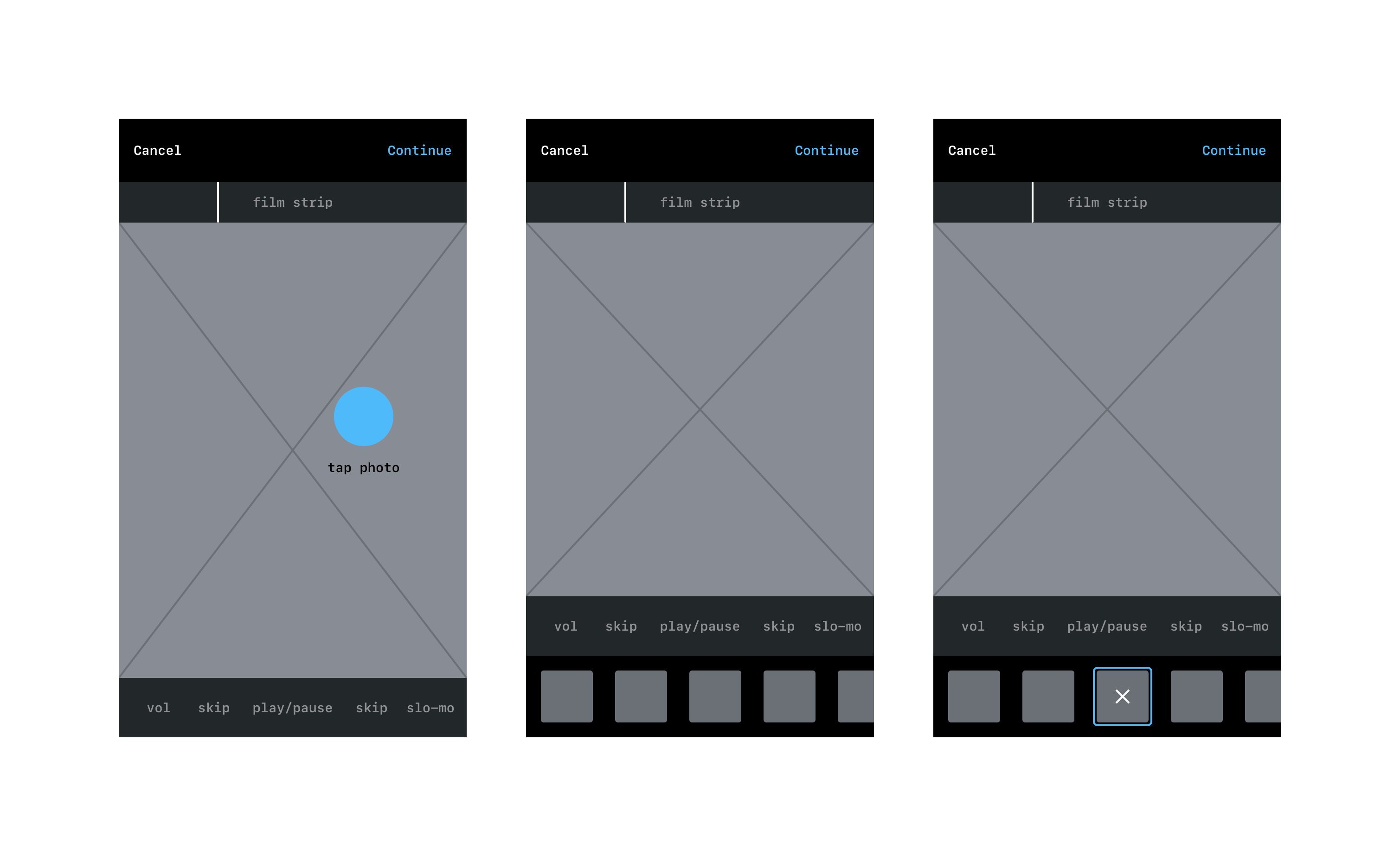 The second approach showed a thumbnail reel of photos as the user pulls out photos from the video.
---
Design Validation
With limited resources, we validated design choices by conducting short interviews and presented them with different concepts to get feedback on usability. It was clear that even though tapping through a video frame-by-frame to pull out photos was a novel interaction, it became easier for users after their first time using the app.
To provide more clarity to users when first using the app, we implemented a tutorial screen that explains how to pull out photos, pro-tips, and additional features within the app.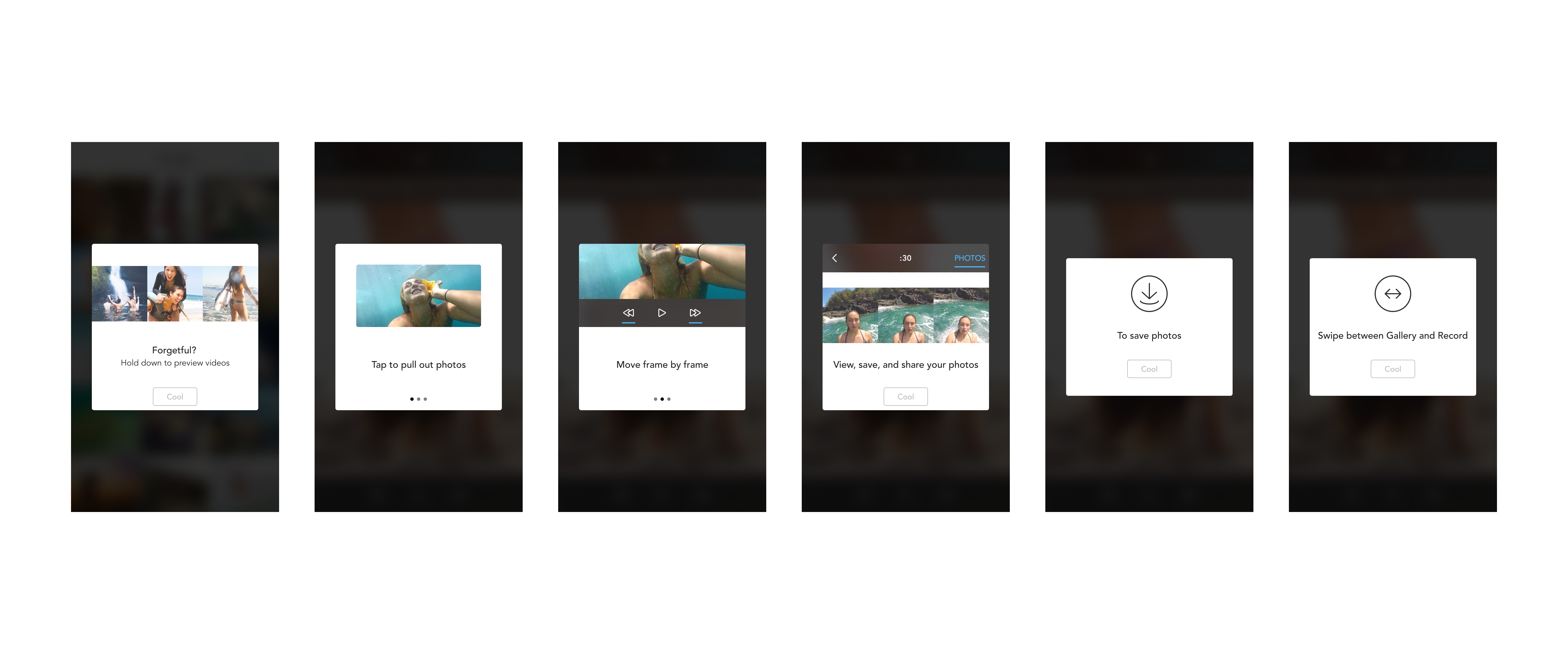 ---
Additional Features
Taplet's core offering included a user flow that allows users to pull photos out of videos. To provide a more robust photography experience, Taplet included a few additional features that allowed users to interact with their media library, edit photos, and social networks.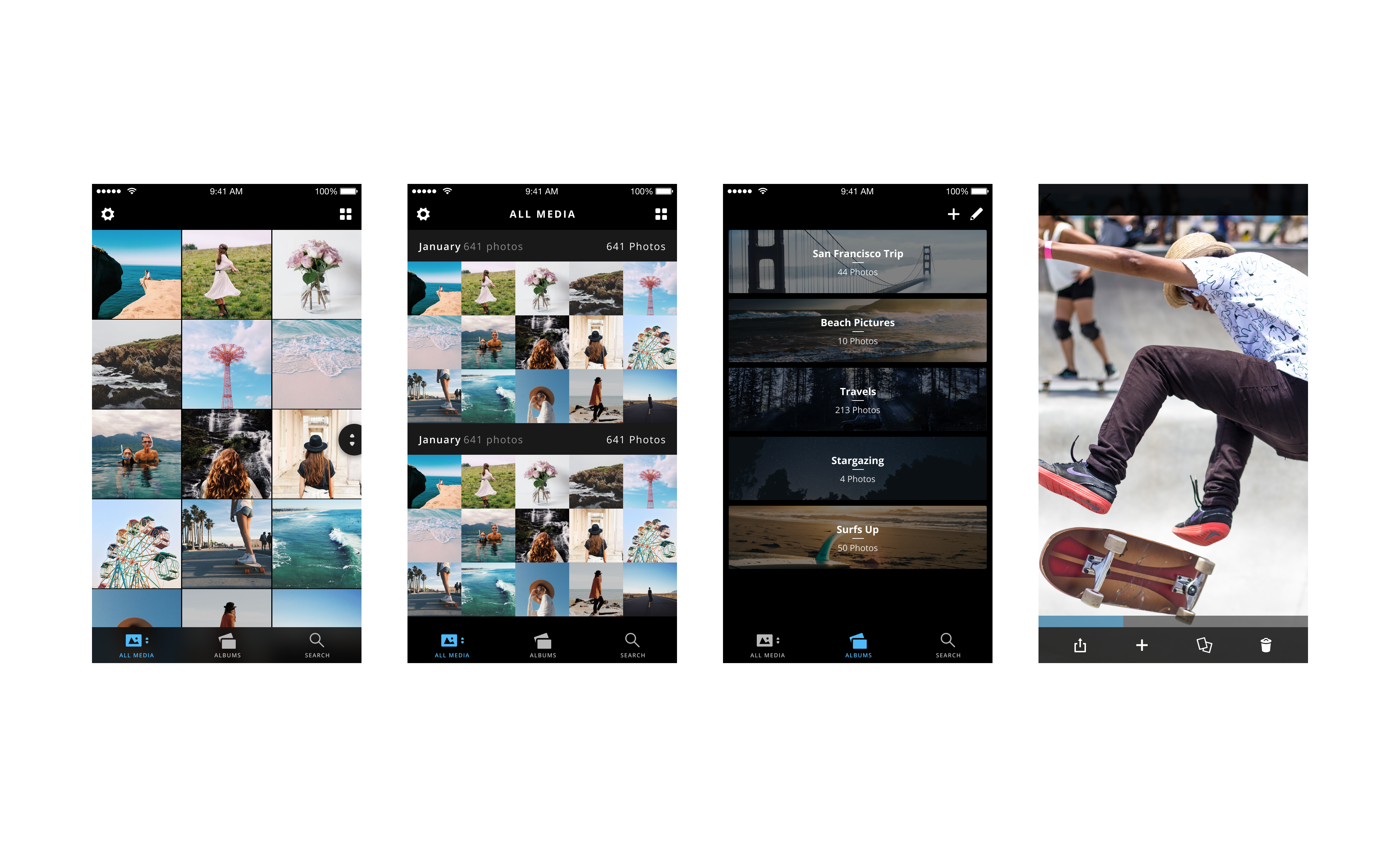 ---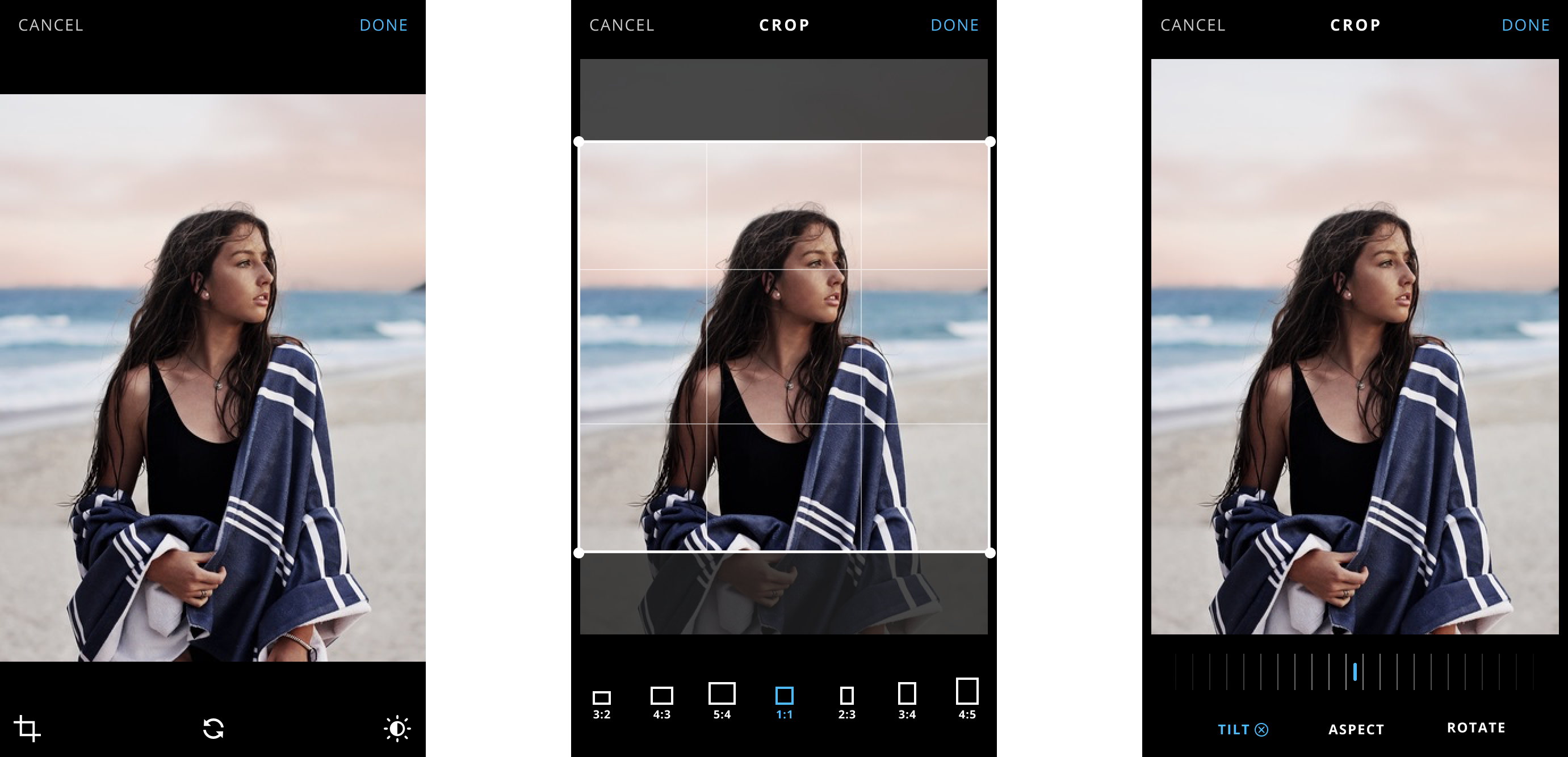 ---
The iPhone has offered the ability to take photos at the same time as you record video, but capturing photos from video that has already been captured isn't quite so straightforward. Taplet aims to solve that."
— Techcrunch
---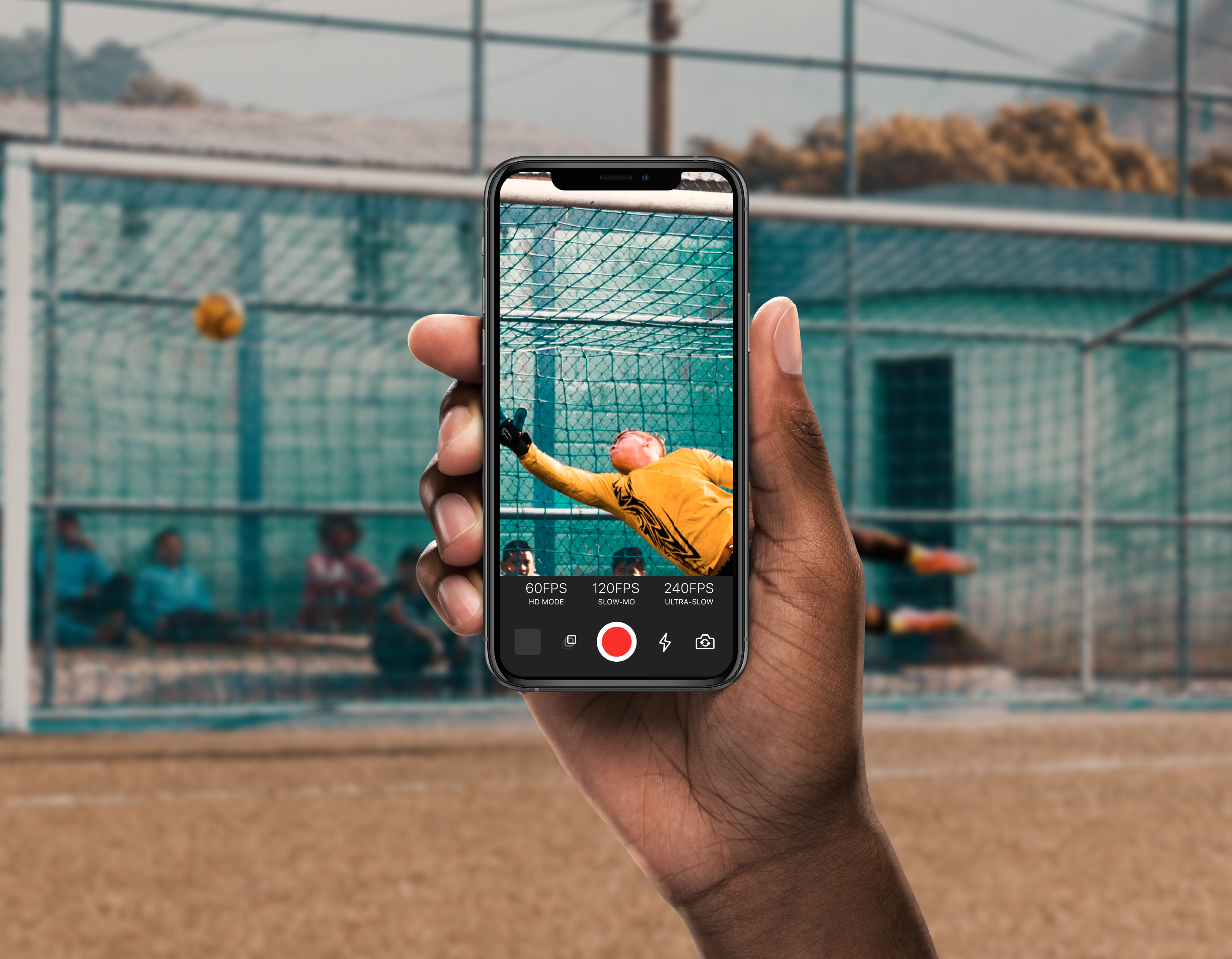 ---
Simple controls let you view at shooting speed or proceed slowly forward or backward. Tapping on the filmstrip also lets you navigate through the video to find frames you want to save."
— The Next Web
---
Takeaways
Taplet was a great learning experience and one of the first large scale iOS applications I have led the product design for. The most challenging aspect was balancing the requests of the client while also advocating for the most usable and delightful experience for the user. Communicating rationale for design decisions is an essential part of collaboration and product development.
---